---
            Dreaming Out Loud 


                     Itunes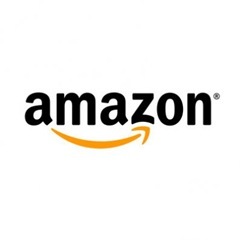 Keith Moody.com Store          
---
   GREAT REVIEWS   
"Keith Moody is a talent above the rest. His latest release, "Dreaming Out Loud" is one of the coolest CD's I have heard in a long time. Moody takes the best of several genres and meshes them together creating a sound of perfection." --- Skope Magazine

"....he creates a successful blend with personal flare anyone can relate to.  Dreaming Out Loud is the start of something big for this new artist and this reviewer cannot wait until concerts emerge throughout the country...." 5 of 5 stars --- Taste of Rock 
"Call it what you want - it's a fine album's worth of listening and Moody's vocal phrasing occasionally reminds me of Glen Phillips." --- Addicted to Vinyl
"Very much worth a listen if you are a little starved for some rock music ...." --- Oldrocker1
"His latest album, Dreaming out Loud, has an alternative sound with rock and country elements, all of which create a trifecta of near perfection. .....The songs are great. Moody, is even greater. Aside from being an instrumentalist, Moody's lyrics are what drive the album. They are true, deeper than those of even the best songwriters of our generation or generations past." --- ReviewFix
"Moody is a very talented musician, and when listening to his music, it is obvious that he has a true passion for what he is doing. The album has something for everyone, and it doesn't disappoint. ....This is a unique musician who has used genres such as rock, blues and country to make his own sound." --- Denver Rock Music Examiner
To read full reviews go to
Press
---
Where Has All the Rock Gone?
Posted by Joe Steinbach 
Speaking of loving a review...here's a new one for you. 
Dreaming Out Loud cover
Originally from Alabama, and relocating to Nashville in 2006, Keith Moody gave us a great musical offering in 2012 called Dreaming Out Loud.  This is his second album, and he is still touring on it. Not only are the songs fun and lively, but they have also been featured on TV shows like Jersey Shore.
I am genuinely surprised at this record. I was expecting more country than I got, which is good for me as I am not the biggest fan of country music.  Keith Moody is a good old fashioned rock kind of guy with influences of blues, classic rock, and country in his sound.  To be quite honest, his sound reminds me a little of the Gin Blossoms from the early 90's. It's just a lot of fun. Elements of country twang are present, but aren't so much in the forefront as to make me want to gag… I would say that he's more Americana than Country.
This is a great summer-time album, I can totally see myself playing this while cooking on the grill in the backyard on the 4th of July. It might even make a great road trip album.
He has some shades of Tom Petty and the Heartbreakers in his songs, but I'm okay with it, as his voice isn't as annoying as Tom Petty. This is perhaps due to the hints of Jakob Dylan of the The Wallflowers in his voice. The bluesy kind of songs such as "Red Line" and "Plastic Hearts" are awesome songs to just chill out and listen to on a nice summer night.  I love the Hammond B3 sounds, and the accidental chords that are used to pull at your heart strings.
All in all, I am genuinely impressed with this… Mr. Keith Moody, I wish you well, sir!
Found Magazine:Winter 2012Volume II 

  
Whether it's his guitar shreds or lyrical work, we're captivated by Keith Moody! Now we're sharing his work with the readers of Found Magazine! Check it out in the Coast To Coast column. 
http://www.themusicinitiative.com/foundmagazine/
Check out page 95.
ROCKWIRED MAGAZINE
Brian Lush 
KEiTH MOODY| ROCKWiRED MAGAZiNE'S EDiTOR'S CHOiCE - ONE OF THE 25 ARTiSTS WHO MADE 2012 ROCK!!! FiND OUT WHO ELSE MADE THE CUT iN THE UPCOMiNG YEAR-END EDiTiON OF ROCKWIRED MAGAZiNE!!! -- Brian Lush
http://www.rockwired.com/rockwiredmagazine8.html
Your Band is a Virus - Expanded Edition
Keith Moody is featured in the brand new "Your Band Is A Virus - Expanded Edition" book!
Your Band Is A Virus - Expanded Edition
http://www.amazon.com/dp/B00ADPGIXK
A Man of Many Talents
KEITH MOODY BRINGS HIS UNIQUE BLEND TO SOUTH PARK TAVERN
By Zach Rogers

Music today can sometimes feel like a constant barrage of sound, and it's often hard to pin down an artist to one specific genre. The trick now is to see who can gather these influences correctly and make something worth listening to. Keith Moody and his band are out there putting this theory to the test, creating a great blend of music that grabs from the worlds of rock, country and blues. Recently, Moody was nice enough to sit down and discuss his music, and here's what he had to say.

First off, let's talk about the music. A lot of people say the way your songs mix together different elements is one of your biggest strengths. What would you say is the best thing about having this sort of broad scope? Has it ever been an issue for you when creating new music?

It has never been a concern as far as creation. Jason and the team at the studio are with me in the vision of making each track its own part of the garden. The issue you run into is more the desire of marketing people who want you to fall into a bin, whether it's country, rock or whatever. Now that people have the ability to essentially program their own stations in their phone or MP3 player, music returns back to a place it used to be and should always be. It is now about the quality of the composition and its production, not whether it fits onto a chart. –Keith Moody

There's been a lot said about your triple-threat attack of singing, playing guitar and writing your own songs. What do you enjoy more, and when it comes down to it, what would you want to be remembered for the most?

Probably the songs, those are what really touch people. I have fan emails telling me how a lyric changed their mindset and inspired them, and no matter what I play or sing I'm not sure I could do that without my songs. -KM

After years of being on the road, has it gotten any easier for you, as far as putting a tour together and traveling around for extended periods of time?

Yes and no. Some things wear on you more, but overall it becomes an essential part of your existence. I enjoy my breaks more, but after eight days or so I'm ready for a hotel and some asphalt in front of me. I guess the gypsy thing I've heard in rock n' roll songs is really true. I love the feeling of rocking a venue and then waking up in a different town the next day. -KM

I know your music is a melting pot of different influences, but at the end of the day what kind of person is Keith Moody? Is he a soaring rock 'n' roller, a down-and-out bluesman, a country twanger or simply a pop craftsman?

At heart I will always be a rock 'n' roller, though more one from the '60s than one born in 1981. The music of the classic rock era is my heartbeat and what got me into this insanity. -KM

I heard that you and your guitar have a pretty serious relationship going on. Exactly how long have you had that same guitar, and what's the best story you've got involving you and the instrument?

I've had "Blue" my PRS McCarty since 2001. It took my entire summer wages plus some birthday and Christmas money to pay for it, but it was worth it. It was the first real instrument I ever owned and still my most used guitar. The best story is probably how she got the first nick of many. When I was playing in my old band back home, I had the instrument for a few days and one of my bandmates somehow got startled by a dog bone left on the couch. He jumped and sort of flung the dog bone across the room and knocked a little nick out of the lacquer. In hindsight it wasn't a bad thing, but after having saved up for so long and having waited for months, I wanted to kill him. However, after it happened I really started digging the guitar and developed the rapport I have with it. -KM

I heard you're an Alabama college football fan, which is COMPLETELY alright in my book! Have you ever had the chance to see a game played at Alabama's Bryant-Denny Stadium? If so, you're damn lucky, but more importantly what are the odds you can hook me up with some tickets on the next go-around?

Actually, I have season tickets, so let me know when you are down here and you have a seat. Bryant-Denny is one of sports' greatest cathedrals and a must-see on game day for any serious sports fan. In fact, Tuscaloosa as a whole on game day is quite the experience, with all of the great food, the quad, the elephant stomp, the Bryant Museum and the Walk of Champions, I feel everyone should go to at least one 'Bama football game. –KM

Keith Moody will perform on Saturday, Nov. 3 at South Park Tavern, 1301 Wayne Ave. Also on the bill are Giant Steps. Doors at 9 p.m. Admission is $5 for all ages. For more information, visit keithmoody.com.

Reach DCP intern and freelance writer Zach Rogers at ZachRogers@daytoncitypaper.com
TASTE OF ROCK 5 of 5 STARS!!
TASTE OF ROCK
http://www.tasteslikerock.com/reviews.html

Keith Moody - Dreaming Out Loud
Southern Rock
KMMR
Posted 9/12/12 3:05PM EST

Soulful rock mixed with a little blues feeling, up-and-coming artist Keith Moody's album Dreaming Out Loud is worth a listen. Born and raised in Alabama, though now a current resident of the infamous Nashville, Tennessee, his southern raising plays a definite and major role in the development of his music. Influences stemming from various artists including (but not limited to) Lynyrd Skynyrd, The Beatles, Jimi Hendrix, Counting Crows, and The Dave Matthews Band. With some favored ones being Willie Nelson, Johnny Cash, Hootie and The Blowfish, and many more he creates a successful blend with personal flare anyone can relate to.

Keith started out young, having received his first guitar while still in high school and began his adventure into music with a friend. Later on, by his own mean, he created a demo at the age of twenty years old. It didn't take long before word of his talent spread like wildfire. Dreaming Out Loud is the start of something big for this new artist and this reviewer cannot wait until concerts emerge throughout the country, even though the reception may be a little rough at first.

Tracklist:
"Long Way Up"
"Lay It Down Easy"
"Do It Over Again"
"New Distraction"
"UP!"
"One Big Ending"
"Next In Line"
"Red Line"
"Already Home"
"I Don't Know (Who The Bad Guys Are Anymore)"
"Plastic Hearts"

Reviewer's favorites: "Lay It Down Easy", "Do It Over Again", "UP!", and "Already Home".

Keith Moody's Dreaming Out Loud gets a 5 out of 5.

For the latest information on Keith Moody look him up at www.keithmoody.com.

- Pamela Herbert
Review: Keith Moody's "Dreaming Out Loud" 
The Americana Music Journal
http://sun209.com/keith-moodys-dreaming-out-loud/
Keith Moody's Dreaming Out Loud is an album of another era, colection of soaring rock with terrific hooks and strong melodies.

If Moody were 65, you'd call it classic rock, but this is a young man who learned from the masters. The most obvious influence is Tom Petty, but that takes the form of inspiration, not mimicry. There's a hint of Gin Blossoms and maybe even the Spin Doctors, but it has a fresh sound throughout.

Favorite tracks: "Long Way Up," "Up" (he's clearly fond of that direction) and "I Don't Know Who the Bad Guys are Anymore."
Keith Moody: Dreaming Out Loud
Written by Ellen Marie Hawkins
http:/www
.RELATEMAG.COM/2012/04/KEITH-MOODY-DREAMING-OUT-LOUD/
Keith has an irresistible sound. He has just enough pop not to alienate those who aren't completely into rock, just enough rock in his layers of guitars to be respected as a musician, and just enough country with his intriguing stories to make everyone in Nashville love him. Put your windows down and go for a drive or play it for friends; no matter what you're doing while listening, Keith's music will put you in a better mood than you were before you listened.

His lyrics are as uplifting as his melodies. "One Big Ending," the first single from Dreaming out Loud, is making an impact, and rightfully so. Telling the story of a girl who is told she will be nothing from her first day, dreams anyway, and breaks free from all the pessimistic predictions the nay sayers around her clothe her in ("The prisoners will always envy the free"). But, really, this album is chock full of similar songs echoing perseverance and integrity, and every one of them is as radio ready as the first single, if not more so. A perfect example, "Up," a hip shaking song about finding the right one, had me getting around the chair and moving around my office every time I heard it. But I loved the message even more; he doesn't see monogamy as monotonous ("lots of fish in the sea/some like to fish/it ain't for me"), and acknowledges that there's something larger at work in the relationship ("I guess there's something bigger that keeps pushing her back through my door").

Positive perspective make the lyrics shine, weaving a common thread of not just uplifting and fun music to listen to, but songs that can be taken to heart and learned from as well. "There ain't a shot of whiskey in this world/That will kill being alone"("Red Line"), and in "Already Home," Keith sings, "Don't take for granted those who try to hurt you/Those are the ones that push you on/And set you apart." "Next in Line" in general is about taking a chance, and "Do it Over Again" encourages the listener to try, regardless of the "pain and the strife."

"Plastic Hearts," the saddest song on the album, sits like a confession at the very end and reveals a Keith who is burdened by the lost around him. He reveals his heartbreak at this and questions if he's ever getting through, and his concern is sincere, but it's also relatable and honest. My favorite part about it, though, is that Keith reveals his character in the previous tracks, and the spirit is large enough for the listener to understand that that burden he may feel will be the very thing that drives him forward to make a positive difference.

Please visit www.keithmoody.com for more information and be sure to download Dreaming out Loud.
NEW MUSIC: Keith Moody's Dreaming Out Loud
Keith Moody Dreaming Out Loud
Keith Moody, 'Dreaming Out Loud' Review
"Dreaming Out Loud" Review Denver Examiner
Dreaming Out Loud Released
RELEASE SET FOR NEW ALBUM DREAMING OUT LOUD
LINES - Available now in the Store